Emergency Services Week
This program will provide interested Scouts an opportunity to learn about the fascinating field of public service.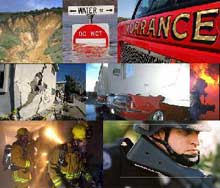 The public service field is a rewarding career. Men and women find intense satisfaction in serving the public and doing their part in keeping society safe. Criminal justice, fire services, and emergency services offer a host of exciting, fulfilling career opportunities from police work to law enforcement, fire fighter to EMT, paramedic to correctional facilities we will give you a little insight into each.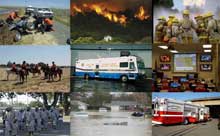 Instruction is planned for the following Merit Badges: Crime Prevention, Law, Fingerprinting, Fire Safety, Emergency Preparedness, and Public Speaking.

Counselors may include lawyers, firefighters, state troopers, and EMS personnel. We will also have many guest speakers and visits from emergency services personnel.
---
Emergency Services Week Details
Dates: August 5 - August 10, 2012
Cost: $385 ($355 if paid by May 15)

Absolutely no reservations will be accepted for this program after July 1.